Some readers have expressed an interest in scheduling a private coaching session  with Cindy.   Now Cindy is providing this valuable service.
One client wrote to share her experience:
"I am in the process of exiting a physically and mentally abusive marriage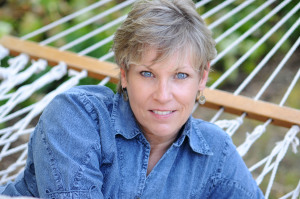 of 16 years. I was introduced to Cindy's website by my Christian counselor, and I can say with all sincerity that Cindy has been an answer
to prayer and my saving grace…
"Thanks to Cindy, I am better able to trust my instincts and discern that my husband's behavior is focused on control and getting what he wants, not on love. I am replacing my "Why did he do that?" with "Oh, I get it." Her predictions about his behavior and motives have been spot on, and have helped me stay safe and sane through this precarious journey. I am happy to say that I can see light and freedom ahead as I activate a new awareness that; confusion is not of God, I am worthy of love, and I deserve to be treated respectfully…
"I thank Cindy for sharing her own difficult experiences, and I hope others have the opportunity to benefit from her insight, wisdom, love, and ministry."  – Laura
Now you can schedule a private session with Cindy by phone. The hourly rate is $65.00 per hour ($1.08 per minute).  You can use the link below to arrange the call.
The process is easy.  Click on the blue button below or the business card  on the top right corner of the page. You can even call Cindy directly at the number below.  If she is available, she will take your call.  Or you can email her at cindyburrell1@gmail.com directly to schedule an appointment
1-888-MY-ETHER ext. 04368032
Required Mumbo Jumbo

Clients must accept the terms as provided prior to scheduling an appointment.
Hurtbylove.com Consultation
CONFIDENTIAL CLIENT FORM
Legal Policies Concerning Abuse Consultation  with Hurtbylove.com
The following statements document some of the client responsibilities in the consultation setting.  In order to enter into a contractual agreement for service with Cindy Burrell (the consultant) , the client must read the following statements and agree to the policies and procedures of this service with the consultant of record before placing the call.
The client's phone call indicates his/her consent to  Policy Compliance.
The client's phone call also indicates his/her understanding of form content and client's responsibilities in the consultation process. The client also agrees that Cindy Burrell and Hurtbylove.com has provided satisfactory explanations during their initial contact regarding his/her counseling goals, interventions, plans, and procedures, as mutually accepted between counselor and client, for the positive, personal growth of the client.
Any other party whom the client may wish to include in their counseling session will be requested to comply with the policies. The additional party is required to contact Cindy Burrell and Hurtbylove.com before being allowed to participate in the client's sessions, and Cindy Burrell is at liberty to approve or decline the request without explanation.  The client agrees to waive confidentiality protocols, if any other party, including a family member, participates at my request in my personal consulting  session(s). There are no exceptions to this rule.
I understand this is a faith-based, Christian consultation service. Client confidentiality will be respected unless outside intervention or input is deemed mutually appropriate and the client consents in writing.
Cindy Burrell offers consultation based upon her knowledge and experience with regard to abuse. The client acknowledges that Cindy Burrell is not a licensed  counselor or psychologist.  In the unlikely event of subpoena, or litigation, "the consultant" will attempt to exercise his/her right to fully invoke the client confidentiality privilege for the sole purpose of protecting her position as a consultant acting in that capacity  and in defense of the sacred trust of those with whom she consults.
The client understands that no guarantees of any kind have been represented by "the consultant" as to personal experiences as disclosed, or the possible results or specific outcomes of this consultation.  The client agrees and understands that payment for consultation is required prior to the consultation and that this vendor or Hurtbylove will not bill in lieu of payment.  The client agrees to make full payment in advance of service and accepts responsibility for any legal or collection fees related to nonpayment, including fees for insufficient funds.
Client accepts full responsibility for charges for scheduled consultations, including those with dependent children, or "Client" named above.  I understand any threats of imminent harm to self, or others, including but not limited to, child molestation/abuse, and/or elder molestation/abuse, must be reported by Cindy Burrell to the proper authorities.
The client releases from all liability, in any form, that may be charged against "the consultant" by the client, family members, or his/her estate, for actions concerning this consultation.  Cindy Burrell shall not be liable for any damages or injury arising out of consultation.  Cindy Burrell disclaims any and all liability for direct, indirect, incidental, consequential, punitive, and special or other damages, lost opportunities, lost profit or any other loss or damages of any kind. I enter into this agreement of a sound mind, without influence of drugs, alcohol, or duress.
When I call the number associated with ETHER (the service provider), it signifies that I have read, and do understand, the entire contents of this form.
Appointments will be scheduled with the mutual consent of the client and the consultant on a per-minute basis.   Consultation that extends beyond the scheduled appointment will be billed on a per-minute basis at the same rate and with the mutual consent of the consultant and client.  Any conversation the consultant deems offensive, hostile, or in any way inappropriate will be immediately discontinued, and the client will be billed for the time used accordingly.   The client may discontinue the consultation at any time but will be billed for the time utilized and any billing increment thereafter.  Failure by the client to contact the consultant at the scheduled time, but completes contact within 15 minutes of the scheduled time agrees to forfeit the lost time accordingly.  Failure to contact the consultant more than 15 minutes after the scheduled time will result in cancellation of the appointment and billing of the client for the time forfeited.
"Taking Calls," is not a presumption of immediate availability, only an acknowledgement that I will accept the call if I am available.
The consultant maintains the right to refuse service to anyone.