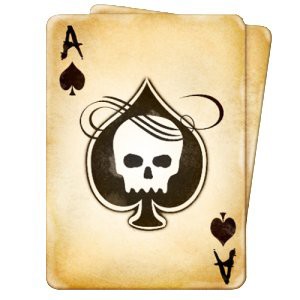 "Strange game.  The only winning move is not to play."  WarGames
You may not even know he holds them, but the odds are good that, if you are in an abusive relationship, you have had these thrown at you more than once.
They are trump cards.
Abusers almost always have a trump card or two tucked into their pockets.  Just when you think that your reasoning might bring about a favorable resolution to a conflict, he pulls one of these babies out and drops it on the table.  Then what do you do?  You've just been undermined, shut down and dismissed.  The conversation is over, and you have lost.
 "I don't care what you think."
"I didn't ask for your opinion."
"You don't know what you're talking about."
"Just go away and leave me alone."
"I'm done talking to you."
"I have made my decision."
"Just do as I say."
"You will submit to me."