Lessons in Crazy-Making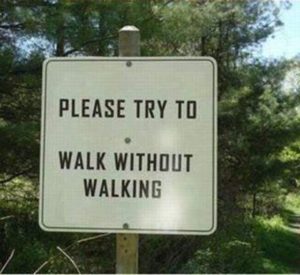 It was not just a bad night among many, it was an insane night.  Our four kids were all asleep in their beds when my husband and I got into an argument about something rather menial, but he quickly escalated into a rage.  Having no success in calming him, concerned for the kids and seeing the extreme manner of his response, I simply said, "I think you need to leave." 
At that point, he exploded.
"Oh, you want me to leave, do you!?  Well, if that's what you want, then that's what you'll get!"  He immediately went out into the garage and grabbed a couple of suitcases, returned and marched upstairs, tromping as he went while he continued his tirade.  I followed him up the stairs and tried to calm him down and asked him to be quiet so as not to wake the kids, but this was his moment to make a scene.  He went into the bedroom, tossed the suitcases on the bed and began grabbing his clothes from the closet and loading them up.  He grabbed his conga drums and other instruments, dragged them downstairs and began loading them and other favorite possessions into his van.
 "I'm asking you to leave until you can calm down," I tried to explain. 
 "You said you want me to leave, so that's what I'm going to do!"  
It wasn't long before the kids were awakened.  When they came out of their rooms rubbing their eyes and asking about all the commotion, their father loudly told them that I was making him leave.  They all gathered together on the eldest daughter's bed, held one another and cried, while I working to convince the man that he was being irrational (which didn't go over too well) while simultaneously trying to assure the kids that everything would be okay. 
 After about 45 minutes of loading up his van, he came in and told me he was tired and was going to go to bed and would finish up in the morning.
 "Fine," I conceded.  He went to bed, I was able to get our somewhat traumatized kids back to their beds, and I slept in the sofa-bed downstairs, where I had been sleeping for months. 
The next morning, I woke early and called my supervisor at work to let him know I would not be in, as my husband was moving out, and I needed to make some arrangements for the kids.  I got the kids off to school, returned home and was drinking a cup of coffee at the kitchen table when my husband slowly trudged downstairs.  Seeing me in the kitchen, he said calmly, "What are you doing home?"
"I stayed home to take care of the kids," I reminded him, "since you're leaving."
He gave me an incredulous look and shook his head as though I had lost my mind.  "I don't know what you're talking about.  I'm not going anywhere," he said, and retreated back upstairs to take a shower.
I would like to say that I was surprised by the absurdity of it all at that moment, but I wasn't.  My former husband had obtained pro status when it came to responding severely and irrationally.  By the final year of our marriage, the word I mentally used to describe our relationship was "insane."  It was. Continue reading Lessons in Crazy-Making →