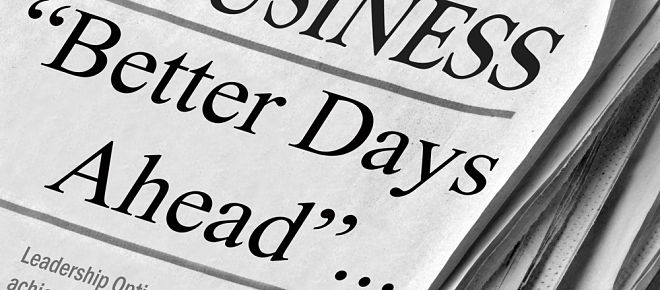 Those who have never experienced abuse tend to be bewildered by the victim's mindset. It does seem utterly ridiculous that anyone subject to physical or emotional harm would deliberately choose to remain one more minute with the jerk who is inflicting it. The outsider will reason, "Well, if she is so determined to stay, the situation must not be that bad."
If things are so terrible, then why doesn't she leave?
The shortest possible answer: She believes tomorrow will be different.
From everything I have witnessed and experienced, the abuse victim remains because of an undying hope that her magical moment is imminent – when her relationship and her life will be restored – and if not today, then tomorrow. She sincerely believes that she is only one small step from redemption, not realizing that there is, in fact, a chasm of extraordinary proportions that separates her from her imagined destination. Surely, the slightest change in her manner, his nature, or their circumstances will bring an end to this season, and these dark days will be remembered no more. It is only a matter of time. The promising future seems so real she can almost touch it.
If only it was so simple. But abusive relationships are insidious, a powerful concoction of mixed messages and twisted truth designed to confuse and control. There are a great many tender-hearted, well-meaning people married to those who put on a good show in public but thrive on oppression when others aren't looking. Healthy people who have never been exposed to abuse cannot begin to imagine people they know and love living under the cold shadow of moral depravity where invisible wounds fester, and apologies and promises are offered easily, but glimpses of change quickly fade away.
She doesn't believe it could happen to her.
Many abuse victims live for years in an abusive relationship and never mentally acknowledge their experiences as abusive. Abuse is often intermittent and minimal, particularly at first, which makes it difficult to identify. His unpredictability causes her to doubt her own senses. She accepts that every hostile episode is a singular circumstance or an unfortunate misunderstanding that can be remedied and forgiven.
She believes she may be responsible.
Oftentimes, the shock-and-awe component to the abuser's tactics leads the victim to believe that either she unintentionally triggered his outburst or his actions are incompatible with his true nature. The victim might attribute the abuser's actions to his history or stress, and for a while his excuses, apologies and promises seem genuine enough. But as the days, weeks, months and even years pass, the abuser begins to place the blame for his actions squarely on his victim. The victim believes that if she is causing the problem, she can work to fix herself and find a way to meet his impossible expectations. If she cannot, she will see herself as a failure – even deserving of his poor treatment.
When the abuser fails to embrace change, then his victim decides that his life circumstances might be the underlying issue. After all, he complains that he is unhappy at work, or he may have relational problems with family members, friends and co-workers who don't seem to understand and appreciate him. So his victim comes alongside and strives to soften the blows that stir up his troubled spirit.
If the abuser plays the game well, he will occasionally toss out a compliment, a gift, or an unexpected privilege, a hint of promise to his tormented bride. The victim is certain that she has caught a glimpse of the man she fell in love with and reasons that the ups and downs must be consistent with a normal marital relationship.
She is wrong.
She fears that things might get worse.
When an abuse victim finally gets to a place where she can mentally acknowledge that the relationship is inherently dangerous, the lies and confusion inflicted by an abuser run so deep that his victim either doubts her ability to live without him or fears what will happen to her if she even attempts to break free. In many cases, veiled or direct threats are also part of the abuser's mantra. "If you ever even think of leaving me, you will wish you had never been born." "You have no idea what I might do." "You don't want anything to happen to your family [or the kids], would you?"  While staying is scary, leaving can be an even more frightening proposition.
She lacks validation and permission.
Because she carries no bruises or open wounds, her friends, family members and pastoral authorities almost always tell her that there is no reason her abuser cannot be won over through prayer, a godly life and generous measures of compassion and understanding (which she has already tried). She is told that her faith has the power to incur change in him. So the pressure is on her to fix the problem – and she stays.  She commits to a life of continual suffering with the belief that her faith will bring about repentance in her abuser.
In this, the church community unwittingly becomes one of the abuser's most powerful allies. Should she be shamed into remaining with her abuser, he wins. And should she leave, he still wins – because the abuser and her church family will no doubt identify her as the one who "gave up on the marriage."
Tragically, she has been lied to by her abuser, her heart, her friends, and her church. It is only her dwindling hope for a better tomorrow that sustains her.
But tomorrow never comes.
The abuse victim will finally leave when her stores of excuses, energy and optimism have been spent. Regrettably, it is when she has no strength left that she needs it most. It will be a sorrowful certainty of conviction and a desperate determination that finally drives her out the door.
She will leave when she realizes that tomorrow is nothing but a phantom, a dream, a wish – and all she really has is today.
"Carrying a log across your shoulders while you're hefting a boulder with your arms is nothing compared to the burden of putting up with a fool."
Proverbs 27:3 (The Message)
Cindy Burrell
Copyright 2014
All rights reserved.