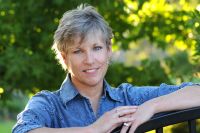 Hello and welcome!
I am glad you found Hurt by Love and hope that  you will take advantage of all of the information we provide here.
You are welcome to e-mail me to share your story and request some feedback.  Although I am conscientious to try to respond to those who write, it is important to recognize that e-mail is wholly inadequate to convey the depth of information you probably need. So please write, but also please take some time to peruse the site for articles and resources that may help you.  For more in-depth assistance, please consider getting my book, "Why Is He So Mean to Me?"  As an e-book it is only $8.95, and if you are in an abusive relationship,  the book may be the most important $9 you will ever spend.
For further, more  personal assistance (non-emergency, of course), I urge  you to consider scheduling a phone consultation.    And in the event of a true emergency, don't hesitate to contact the emergency response agencies where you live.
If you write and do not receive a response right away, it could be that I am simply overloaded or unavailable for the time-being.  If you do not hear from me after a week or so, feel free to write again.
I want to help and look forward to hearing from you.
Cindy Burrell