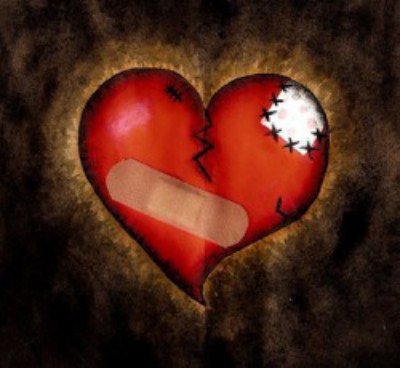 From time to time, an abuse victim will ask me, "Do you believe our relationship can be saved?"  Instantly, I feel the weight of it, for the question is filled with untold emotion and self-doubt.
I have a pretty good idea where she is coming from.  If she is anything like I was, the abuse victim has staked her future on a hope that she can somehow hold things together while helping the abuser to work through his issues, believing she might possess some intangible quality that will ultimately move him to address not only his unhealthy behaviors, but his very nature.  So for the victim, it is the investment of herself she seeks to redeem, as surely it would be a terrible waste to forfeit that which has consumed so much of her life's energy if, by some miracle, a favorable outcome may be imminent. 
But, what if it becomes apparent that all of her efforts have amounted to nothing?  Submitting to such a hard truth will inflict pain enough.  The admission will add another layer of uncertainty to her already stressful life, and she will face the judgment of many who will hastily conclude that it was she who failed. 
In most instances, the abuse victim is weighing the price her heart, mind and soul have paid to accommodate her abuser's moods and demands up until now.  She realizes that her ongoing efforts to survive and even help her abuser amid the chaos he churns up have borne little fruit. 
Adding to the conflict within her, I can almost hear the voice of her abuser in the background – the man who, finally facing some painful consequences, suddenly declares that he has seen the light.  Together with his allies' endorsement of his impressive transformation, the victim feels the pressure.  She has probably heard the guilt-laden words from more than one friend or family member:
"Don't you want to save your marriage?"
The words sting like salt in a wound.  The victim is utterly exhausted, but should she refuse to trust in her abuser's dramatic change and instead decline his overtures, blame for the relationship's failure will surely fall on her.  She is at a crossroads, desperate to know whether she is obligated to fan the withering flame of hope she used to have for the relationship, or whether someone like me might provide a dousing of hard truth that might at last extinguish it. 
So, in an effort to help the enabler-victim find her footing, I will tell her that she needn't concern herself with saving the relationship, but rather she should commit to taking care of herself.  She is powerless to save her abuser or the relationship, and I will emphasize that it is not her responsibility to do so.  If the abuser had fulfilled his marital responsibilities from the beginning, there would be nothing to debate. 
In the end, whether the abuser decides to seek whatever help he needs to address his issues is his business alone.  And let him figure it out over whatever period of time is necessary while living elsewhere – away from the people who have served as his ready targets.  Although virtually every victim feels an obligation to ease the abuser's discomfort, he deserves no explanation and no apology for any inconvenience to which he might be subject.  Even pity gives him power. 
I will also remind the victim that abusers are really good at making promises, but lousy at keeping them.  I will urge her to keep a safe emotional distance from him for a good, long while, learn to say 'no' to his self-serving propositions, and see whether his goodwill quickly evaporates when he does not get the response he expects, adding,  "Then you will know that he has not really changed."  A genuinely repentant man would fully comprehend that trust must be re-earned over time.
I don't give a rip about the abuser or whether a separation or divorce is hard on him.  No, my concern is reserved for his primary victim and any children who have been held hostage to his unpredictable tirades and shaming games.  What needs to be restored is the sense of safety and security that have been sacrificed to the abuser's unreasonable demands. 
There is no time like the present to reclaim sound priorities, begin the work of bringing healing to the hearts and minds of victims and their children, and weave love, respect, affection and truth in and through a recovering family structure.  The victims need to know that their home will now be a place where they can live in safety. 
I will not encourage an abuse victim to waste another breath attempting to "save" a harmful, dysfunctional union.  Most assuredly, the ultimate objective is not to save the relationship, but to save those who have been harmed by it.
So, as to whether or not the relationship can be saved, perhaps it would be more appropriate to ask:  Should it be saved?  At the end of the day, that is a question only the victim can answer.
Cindy Burrell
Copyright 2014
All Rights Reserved