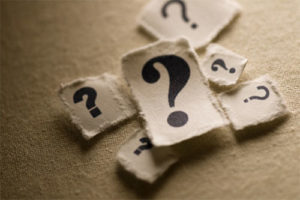 Apology:  [uh-pol-uh-jee]:  a written or spoken expression of one'sregret, remorse, or sorrow for having insulted, failed, or wronged another.
One evening several years ago,  a woman with whom I had been corresponding sent me an urgent message.  Only minutes earlier, her estranged husband had shown up unexpectedly on her doorstep with a bouquet of flowers in hand.  The man tearfully professed his love for her, promised her that he would never harm her again and begged her to take him back.  The woman was stunned.  She wanted to believe his words and rush into his arms and receive him back into her life, but something cautioned her to hold back.  She accepted the flowers and calmly told him she needed to think about what he had shared and watched him go.
She admitted in her message to me that she was overwhelmed and rightly confused by the rawness of her husband's emotion, his display of what seemed to reflect wholehearted repentance.  She also felt some measure of pressure to get back to him immediately but decided to seek some feedback before jumping in.  I quickly responded and urged her to simply allow a little time to pass before investing completely in his words or actions.  I specifically noted that she was wise to trust her instincts, reminded her that time was her friend and conveyed a confidence that, over the next few days or weeks her husband's true colors would likely be revealed one way or another.
Only a few minutes after hitting the "send" button, she wrote me back to say that she had just hung up the phone.  In between the time it took for the man to leave and the moment she received my message, her husband had called in a rage, so furious was he that she had not responded to his overture the way he wanted.  Although she was shocked and hurt by his phone call, the timeliness of our correspondence lent an almost humorous footnote to the revealing turn of events.  I was glad for the woman's sake that she chose to take the smallest step back, trust what her instincts were telling her, and test her abuser's apology.  In the course of perhaps an hour, she saw the ugly truth about her abuser's motives and character.  And all she did was wait.
Knowing how abusers operate, upon reading the woman's message, several things immediately stood out to me about her encounter with her husband.   First of all, they were living separately, yet he showed up at her home uninvited, a brazen intrusion and a violation of her need for space and a sense of personal safety.  It was a control tactic, sure evidence of disrespect.  Second, he brought flowers which were both a buy-off and a form of manipulation.  By design, such gifts create confusion about the status of the relationship and are designed to incite the victim to lower her defenses and express some measure of gratitude.  His wife had to choose whether to respond as one would to a healthy person – with warm appreciation – or risk appearing cold and unfeeling.
Then the man added some tears, making himself appear truly sorry for his past behaviors.  And finally, his verbal expression of devoted love and the promise of a new life together left her with virtually no logical excuse to back away from him.  The entire incident was in truth a self-serving, multi-faceted, heartstrings-tugging attack.
The woman chose to keep her distance, and her instinctual wisdom paid off.  She trusted her experience enough to wait, if only long enough for her abuser's anger to reach a boiling point and reveal his unchanged heart.  Fortunately (or unfortunately), she didn't have to wait long to see what she was really dealing with.  I can imagine the man walking away from her doorstep inwardly churning as abusers do, "How dare she refuse me when I went to so much trouble? She's toying with me.  Who does she think she is?  She's crazy if she thinks she's going to get away with that."
 Yes, that is how abusers think.
And a true apology is more than words.  It is an expression of sorrow, remorse or regret as a result of personal failure or harm.  Regret is naturally reflected in profound, lasting change.  Furthermore, if repentance is genuine, the offender should be willing to be specific about his offenses, while most abusers prefer to say, "The past is in the past.  It doesn't matter anymore. You just need to get over it."
So how can you test whether an abuser's apology is genuine?  It is easier than you might think.
First, begin with the understanding that an abuser always has an agenda, a game plan.  When an unrepentant abuser realizes he is losing his grip, especially during separation, it is common for him to approach his victim with an initially disarming, subtly manipulative strategy designed to incite her to trust him, which gives him room to convince her that his plan (whatever it may be) makes good sense.  Should she refuse to buy in, he usually has a back-up plan, often a shock-and-awe approach designed to punish her for not going along with the initial strategy, similar to what happened with the man on the doorstep.
Second, no matter how convincing his plan sounds, avoid making any spur-of-the-moment decisions or commitments.  To protect yourself in the moment:
Maintain a safe emotional and physical distance from him. (An abuser will try to corner you and pressure you to succumb to his wishes.  Remember that duress is never an appropriate motivation.)
Say little and commit to nothing. (Any conversation is an opportunity for crazy-making, and an abuser will almost always petition for his version of compromise as well as a specific timeline.)
When pressed, you can always say, "I need some time to think about it."
Third, after any encounter, step back and ask yourself a few simple questions:
What are your instincts telling you?
Do you feel safe or confused?
Is he respecting your needs and boundaries, or is he bulldozing them?
Are you tempted to accommodate him out of guilt or fear?
Does he respectfully take 'no' for an answer?
Do his actions reveal an attitude of repentance or entitlement?
Is he more concerned about your needs or his?
Remember that a sincere apology will not minimize the depth of harm or come with conditions or assign blame to others.  The truly repentant offender respects the victim's boundaries and the need for time and space to heal and also recognizes that the magnitude of his offenses may exact the ultimate price: the forfeiture of the relationship.
Conversely, when an abuser admits to nothing specific, there is no change in behavior or his actions imply that he is entitled to a relationship, then it follows that his apology is just a collection of words intended to invoke a premeditated response that serves his own interests.   Most abusers can say, "I'm sorry," but time will always reveal whether those words are an expression of genuine sorrow, remorse or regret – or not.
Do yourself a favor.  Guard your heart.   And wait.
"Watch over your heart with all diligence, for from it flow the springs of life."  Proverbs 4:23