"You have heard it was said,'love your neighbor and hate your enemy.' But I say love your enemies and pray for those who persecute you." Matthew 5:43-44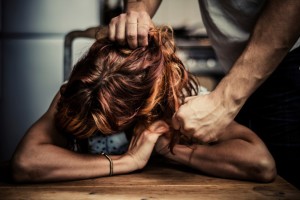 This is a powerful verse that is often used to compel victims of abuse to remain with their abusers. The pretense is that no matter how we are treated or by whom, we are called to love and pray for those who persecute us.
But is that what Jesus is really saying? I don't think so.
Jesus is purposefully referencing a commonly held teaching that merits clarification.  He quotes an aspect of the law found in Leviticus 19:18 which states simply, "You shall love your neighbor as yourself." This was interpreted in the law to reference a friend or acquaintance and more largely, a countryman; however, the Pharisees had taken the liberty of adding to it, saying, "Love your neighbor and hate your enemy," condoning hatred toward those whom they did not accept as "neighbors," including tax-collectors, Gentiles, Samaritans and others deemed unrighteous or unworthy.
In calling us to love our enemies, Jesus is referring to our interactions with a potentially hostile, unbelieving world. In such cases, we are called upon to defy our natural inclinations and demonstrate love in practical ways that point to God's good nature and our collective unworthiness.
These are community-based relationships He is addressing, not marital ones. That is a necessarily profound distinction, for the marital relationship is intended by God to be the safest of all relationships in the kingdom, a respite from our dealings with those who may despise us, a relationship where our mind, body and soul are inherently protected, not persecuted, where our marriage partner is our most devoted friend, advocate and co-laborer. While we know that we may have no assurances out in the world, it is in our homes and within the haven of marriage that we should be assured of finding acceptance, security and peace.
Specifically our Lord said, "What God has joined together, let no man put asunder (separate/tear apart)." [Matthew 19:6, Mark 10:9] Many construe this to mean that believers should never divorce, even for cause. That is not what Jesus is saying here. No, the intent is to uphold and sanctify the marriage relationship, to pursue the ideal. Jesus' directive is that no one – whether from within or without the marriage – should do anything that would tear at the fiber of a married couple's oneness. We are not to allow anything or anyone to destroy it. That does not mean it is not possible or that it cannot be destroyed from within, but the relationship – what God has joined – should be viewed by all in that divine and sacred light.
Yet somehow these truths have been perverted, forming a legalist doctrine that our spouse may simultaneously be our enemy – one who is out to harm or even destroy us, a teaching I find biblically impossible, where the office of marriage takes precedence over its sanctity.
God did not intend for marriage to be a one-man power display, an institution where one partner is free to treat the other with contempt and selfish domination while depriving the suffering spouse of protection or recourse. Marriage was never intended to serve as a form of God-blessed bondage.
Yet many foolish legalists teach that humble submission to a cruel, abusive spouse is somehow noble and godly and presumes that the abuser is simply ignorant or needs our sympathy; that the abuser will be compelled to humble himself and change when confronted with their loyal spouse's patient and unconditional love.  What those same legalists either fail or refuse to recognize is that demanding a spouse to remain with an abuser only empowers him. He knows full well the way the Christian legalist system works and brazenly exploits it to accommodate his entitlement mentality and further the reach of his wickedness.
"You can't leave me," the abuser says with an arrogant smirk. "I can do anything I want. If you divorce me, you'll be the one who abandoned the marriage. You'll be the one who will be condemned and ostracized. And guess what else? You have to stand by me and love me patiently and keep no record of the wrongs I commit against you. You're not allowed to get angry with me. And don't forget; your body belongs to me," such a one boasts, Bible in hand.  Those declarations are nothing but distortions and lies that are in direct opposition to God's design.
The legalists may cross their arms and wag a finger of judgment at the abuse victim, caring not that she is confused, alone and afraid – afraid to tell her secrets or ask for help, afraid of being reprimanded or shamed into remaining with the man who promised to love, honor and cherish her but doesn't. She is told that she must love her enemy.
With the church as his enabling accomplice, the one who vowed to protect his wife is instead a predator, serving himself and robbing her of her dignity.  It is he who has torn the marriage to pieces and she who will be accused if she leaves it.  But we are under no obligation to accommodate such treachery in our homes, where we should expect that the vows we have taken will be honored, and where we always know that we are loved, safe and protected.
So should we love our enemies and pray for those who persecute us? Yes. But our marriage partner should never ever fall into that category. There is no room for evil to thrive in God's wondrous one-flesh design.
"So husbands ought also to love their own wives as their own bodies. He who loves his own wife loves himself; for no one ever hated his own flesh, but nourishes and cherishes it, just as Christ also does the church…" Ephesians 5:28-29
Copyright 2016, All Rights Reserved