One of my readers referred me to Marriage Builder Weekly, a series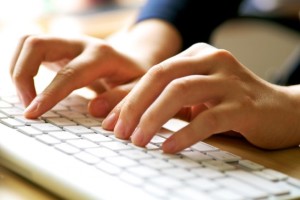 of weekly articles designed to "save your marriage," headed up by Jimmy Evans at Marriage Today ministry.
Over the past several weeks, I have responded to a few of the articles to inform the writer (presumably Mr. Evans) of my areas of disagreement, with regard to how the principles they espouse might actually be harmful when applied to a victim of abuse.  I have not yet received a response to any of my messages.
Today, I read their latest piece which arrived in my inbox with the title, "How to Change Fear."   I was borderline horrified.
Rather than attempt another response through Marriage Today, I took the liberty of e-mailing Mr. Evans directly this time, hoping to prompt an acknowledgement of some kind, although I am not holding my breath…
I have copied my response below just because I think this needs to be put out there.   Perhaps some of you would like to send Mr. Evans your own thoughts on the matter.
Dear Mr. Evans:
I have written through your Marriage Today website in response to various articles I have received from your ministry but have yet to receive a reply to any of them, so I thought I would try to reach you here.
I am a survivor of a 20-year marriage to a verbal and emotional "Christian" abuser.  I am also the author of "Why Is He So Mean to Me?" and "God Is My Witness: Making a Case for Biblical Divorce," and the owner of a web-based ministry to women in abusive relationships called Hurtbylove.com.
I am not sure if you write these articles yourself or if you have someone write them for you, but I want you to know that many of them impose an expectation upon a Christian abuse victim to remain with her abuser.  "How to Change Fear" is one such article.  It is unbalanced, dangerous and unbiblical.
Fear is an emotion given to us by God to warn us of danger. The implication of your article is that it is somehow always wrong to be afraid.  Among the portions of Scripture used in the article was Jesus' spiritual battle in the Garden, knowing the Father's calling on His life.  He prayed, "If it be Your will…"
That means Jesus pondered if there was another option, if there was a way out, another means of achieving our salvation.  If there was, it is clear He would have been glad to take it.  But there wasn't. His submission was for the greatest good imaginable.  That is not to say that there is never a way out or that we should never take it.
You must realize that in another encounter outlined in Luke 4, the townspeople sought to kill Jesus then too.  Why didn't He remain and "conquer His fear?"  Because God provided a way of escape, and He took it.  There would have been no redemptive value in His remaining.
In the Old Testament story of Joshua and Caleb, they believed in God's promise and were willing to claim the land according to God's word.  The fear of the Hebrews was a result of superstition, not reality.
But what about when the cause for fear is real?  Would you advise a woman in a physically abusive relationship to remain and, in so doing, to somehow conquer her fear, even as her husband is beating her to a pulp while her children look on?  How about a woman in a sexually abusive relationship?  Or a woman and her children living in a verbally and emotionally abusive home where there is no peace, only a pervasive fear, and the inhabitants never know when the abuser will explode?
What you, and so many others like you, fail to realize is that all abuse is, at its core, the same.  Not all abuse is physical, but all abuse is emotional.  Sadly, too often the contemporary church enables abusers, who exploit the faith of godly women and the "instruction" of the church to demand that their victims remain.  We are basically taught that our abusers may treat us any way they wish, and there is nothing women like me can do about it.  The church too often refuses to acknowledge the wolves in sheep's clothing in their midst or to do anything to protect their victims.
Mr. Evans, for years I read save-your-marriage articles like the ones I read here.  They kept me bound to my abuser, believing that he would turn and change and love us.  He had no intention of doing so, but preferred the cruel power he held over all of us.
Would you have told me to stay?
It was the Lord who finally spoke the truth to me, who rescued me, who saved me and my children, not the church or so many of my believing friends who enabled my abuser and told me I would be wrong to leave.
If you want to understand the truth about abuse and help victims in the body of Christ, then let me know, and I will gladly send you copies of both of my books for your perusal.  I hope you will take me up on this.
I pray that you will hear me as an abuse survivor and as a spokeswoman for the countless other Christian women in abusive relationships today, right now, weeping and praying that someone will come alongside and protect them.  They are afraid, and they have cause to fear, and they have every cause to leave.  But articles like this one will keep them in harm's reach.
I would also encourage you to read, "Suffering Love:  A Redemptive Force or an Enabling One?"  You can find it here:  http://www.hurtbylove.com/?p=1195  And please peruse my website at www.hurtbylove.com
I sincerely hope to hear from you.
Cindy Burrell
Owner and Author
Hurtbylove.com