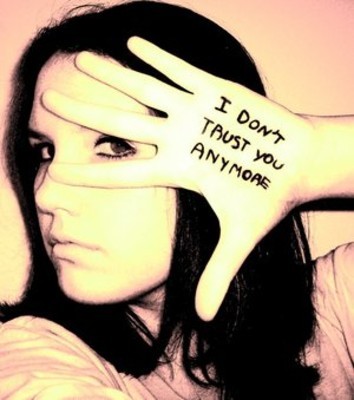 "So husbands ought also to love their own wives as their own bodies. He who loves his own wife loves himself; for no one ever hated his own flesh, but nourishes and cherishes it, just as Christ also does the church…"  Ephesians 5:28-29
I recently received an e-mail from one of my contacts requesting feedback regarding intimacy with an abuser.  I tend to shy away from such sensitive matters, but in light of the pertinence of her question, I am certain that others may similarly avoid discussing these things.  I also know that it is in the darkness that fears and injuries fester, and there is an appropriate time to draw them into the light.
So, the question is this:  How can we expect to feel and respond toward our abuser sexually?  This is a multi-faceted question, and I have decided to offer my two cents based on three distinct but inseparable factors:  the draw, the danger, and the dance. 
The Draw
 Every healthy sexual relationship begins with attraction, not only of a physical nature, but also at an emotional and spiritual level.  True enough, sex can be little more than a physical act, but no one will ever convince me that it was intended to be so.  No, God created us as beings with a mind, body and spirit, and healthy sexual relationships encompass each and every aspect aligned in glorious, mutual fulfillment.
A woman who decides she is willing to receive a man wants to know that the one to whom she is giving her mind, heart – and body – is not only attracted to her physically, but appreciates, adores and cares for and about her.  The joy of intimacy can in some ways be measured by the closeness a woman enjoys with her partner long before their bodies ever touch.  A woman is free to love and be loved when she is convinced down to the core of her being that her lover is inherently safe and committed not only to her physical satisfaction but to her emotional and practical well-being.  It is that confident certainty and security that draws her to him and frees her to abandon herself to him in every way.  I am convinced that this is the way it should be.
The Danger
Within the abusive relationship, there is a shift in the dynamic, because the emphasis on mutuality has been perverted.  The abuser wants to enjoy the pleasures of his victim's body, while caring not a jot whether her heart and mind are healthily involved in the act.  As in every other aspect of the relationship, the abuser adopts an entitlement mentality, and he perceives his physical satisfaction as sufficient.  She can pretend for all he cares.  In fact, in all too many cases, an abuser will demand sex regardless of the emotional connection and may demonstrate little if any empathy in instances when his partner is uncomfortable or in pain.  In fact, many abusers enjoy the sense of dominance that comes from forcing his bride to accommodate him even if their sex life includes acts she finds shameful or immoral.
In instances where the abuser's wife enjoys intimacy with her mate on a physical level, her heart does not trust him and her mind waffles between guilt for not wanting to be intimate with him and fear because of the emotional damage he has already done – and what he may still do.  She knows that her needs are not even on his radar, and his expectation that she remain vulnerable to him leaves her in a precarious situation.  She longs to feel loved but instead feels used, particularly when his temper flares before his feet touch the floor the morning after.
The Dance
As the abuse victim begins to feel increasingly unsafe, she begins to do the avoidance dance.  She will look for ways to evade him – staying out late, remaining up past bedtime to read or watch television, complaining of being unusually tired or excusing herself for monthly female issues.  The abuser will soon express his displeasure with her unavailability.  He may remind her of the pleasure he gives her, but she does not dare confess the whole truth: any physical satisfaction she derives from their intimacy cannot begin to compensate for the fear, grief and loneliness she carries.  She feels violated in bed, because he violates her in a hundred different ways in their everyday lives.  The dance becomes a constant emotional burden – a weight of guilt derived from her unmet longing for genuine intimacy coupled with the shame of sharing her bed with a man who despises her.
Her other option is to refuse to sleep with him unless and until he demonstrates kindness toward her.  And he might figure out ways to win her over when the need arises.  But he will resent her for it, and she will need to accept that his occasional niceness does not equate to legitimate, heartfelt change.  For him it's a buy-off, the small price he is willing to pay to get what he wants.  Knowing that his efforts are insincere, she may still have regrets when she gives in to him.  And other times, he will simply not take 'no' for an answer.
Sleeping with an abuser is a multiplied tragedy.  I don't care what any church tells us; sex is not a right, it is a privilege, and it should be a God-honoring reflection of mutual care, respect and love.  There are those who will even ridicule a victim's quandary.  "It's only sex," some will muse.  Others will quote Scripture telling a woman that her body is not her own.  (I Corinthians 7:4)  However, I will gladly protest that flippant interpretation, citing the Apostle Paul's words only four verses earlier where he states, "For you were bought with a price: therefore, glorify God in your body."  (I Corinthians 6:20)  God is to be glorified in our bodies, created in the image of God, the temporary housing of our souls.  Our bodies should be honored as the temple they are, particularly by those to whom we should be able to entrust them.
We should never be expected to compartmentalize sex as an act that has no effect on our hearts and minds.  I stand in the certainty that all aspects of our being are inextricably interwoven and cannot be separated – at least not without harm.  We should be able to expect that each and every aspect of our person will be cherished and protected by the one who stood beside us at a sacred altar and vowed to do exactly that.
So, how does one safely sleep with an abuser?
It is a hypothetical question, an oxymoron.  You cannot.  There is no way to keep yourself safe when you are making yourself completely vulnerable to someone who is unequivocally dangerous.  When you agreed to marry or live with that man, it was presumably based on an understanding that he would take care of your mind, heart and body.  If he's abusing your mind and your heart, why in the world would you give him your body?
The only way to ensure that you won't be expected to give yourself to him is to get away from him.
And you should.
Cindy Burrell
Copyright 2014
All Rights Reserved