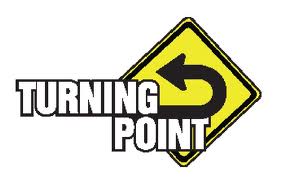 It was the spring of 1993. I had been living in an abusive marriage for many years and had continued to honor my husband and submit to him as any "good" wife was supposed to, living under his "umbrella of authority." But there was a critical turning point, and this was it.
The evening before, I had learned that my husband had initiated a dating relationship with another woman months before, not long after I had given birth to our third child. Though he assured me that the relationship was short-lived, I was devastated.
Emotionally spent and equally disillusioned, I left for work early the following morning, if nothing else just to put some distance between us. I wondered if I could ever trust him again, or if I even wanted to. Still, I couldn't think only of myself; I had to think of our children. I had always believed that God could heal anything – even a broken marriage. But, at that moment, I questioned it all.
Settling in on the commuter train that would take me downtown, I felt blessed that there were few other riders at such an early hour. Silently the tears streamed down my face and fell onto my lap. I couldn't quench them if I tried, and I felt not even the slightest obligation to hide my sorrow from the few early morning riders. The shock and grief were beyond anything I had known before. Leaning my head against the window as the dawn's dim light began to glow with morning's luster, I whispered perhaps the shortest prayer in my memory. "I can't trust him, Lord."
In the silence came an unmistakable, inaudible voice: "But you can trust Me."
I was not alone. God not only knew the depth of my grief, but spoke to my heart the words I needed to hear in a moment when I did not expect to hear or feel anything. In the midst of such pain came one of the most powerful moments of my life.
What I failed to realize at that particular moment was that God had not only revealed Himself to me, but He had personally intervened, altering His role, and mine, within my marital relationship with those words.
It was not the first time John had violated our marriage vows. Our marriage had suffered on several occasions as a result of what I kindly refer to as "lapses of integrity." In spite of these violations, I had continued to submit myself to my God-given authority – my husband – believing that time, faithfulness and prayer would ultimately bring us to a place of health and wholeness in our relationship. Looking back, in that moment on the train, God assumed the role that should have been filled by my wayward husband. John had stepped out from under the God's protective will, and I had followed him into an unsafe place – as I believed was expected of me. God pulled me back under His wing.
I remember immediately assenting after hearing His voice. "Okay," I whispered. "It's you and me then." My Father-God became my protector, intercessor and provider. The trust I had invested in my husband was safely shifted to God. At that point, He did not remove me from a failing marriage; He walked me through it with the strength of His tender, unwavering love.
Though I held to Him, life was not easy. In fact, things got much worse. Eight years later, the Spirit again compelled me – this time to leave home with our four children. And, less than a year later, He released me from my marriage. Divorce was not what I wanted and not what I expected.
Nevertheless, I cannot begin to count the ways God has proven Himself faithful. He has comforted me in my darkest hours. He has protected my children and me when it seemed we might be hurt or abandoned. He has provided for our needs. He made a way when there seemed to be none. He brought us a husband and a father. He has blessed us beyond measure.
Surely, He has restored the years the locusts have eaten. (Joel 2:25)
"You can trust Me."
"I know well, Lord, that I can trust You. I know very, very well."
From the ends of the earth I call to You when my heart is faint; lead me to the rock that is higher than I. For You have been a refuge for me, a tower of strength against the enemy. Let me dwell in Your tent forever; let me take refuge in the shelter of Your wings.
Psalm 61:2-4
Copyright 2010 all rights reserved