Just because he's not hitting you doesn't mean you're not in an abusive relationship. (If he is hitting you, there's no doubt.)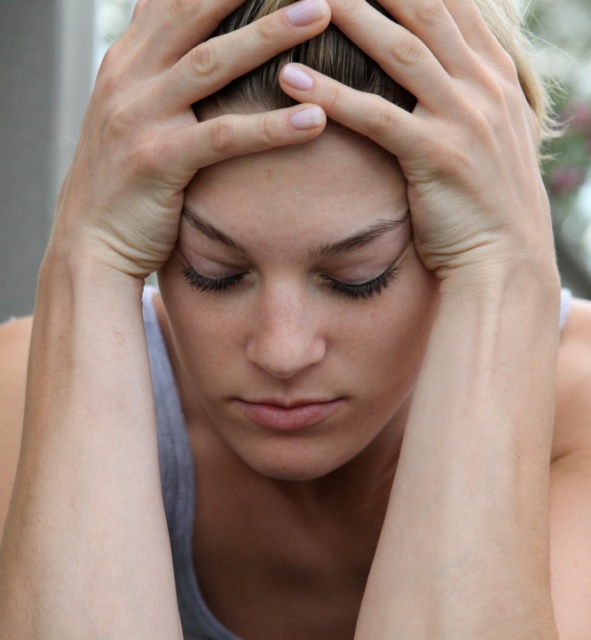 Abuse can be subtle, insidious, even silent. What are some of the signs that you – or someone you care about – may be in an abusive relationship?
Secret-keeping – You protect the abuser's public image and maintain the façade of a healthy, happy family.
Fear – You are constantly trying to avoid or quell the abuser's anger. If you cross him, he may tell you that you made him act out or that you deserve it.
Confusion – The abuser keeps you off balance and questioning your own views, value or abilities.
Isolation – The abuser tries to keep you from family, friends and other sources of emotional support.
Dependence – The abuser may threaten you with a loss of financial security or try to convince you that you would fail without him.
Verbal abuse – The abuser will use verbal tactics such as put-downs, manipulation, yelling, name-calling, shame, sarcasm, or threats.
Emotional abuse – The abuser may withhold provision or affection, throw things or destroy property. He may use posturing or the silent treatment to intimidate his victims.
Spiritual abuse – The abuser may use religious doctrine to justify his demands for submission or conformity.
Mixed messages – The abuser may tell you he loves you, but treats you badly.
Physical or emotional symptoms – You may struggle with ongoing anxiety or depression. Abuse victims may exhibit physical signs of stress such as headaches, digestive problems, eating disorders, muscle stiffness, chronic fatigue or sleeping disorders.
Nothing will change unless you demand change. 
If you believe you are – or someone you care about is – living in such a relationship, don't wait. Get help. Learn more about the dynamic of abuse, develop a support network and prepare yourself for change.
Learn more about:
The abuser's ongoing demand for priority attention and control.
The abuser's unpredictability: Am I living with Dr. Jekyl or Mr. Hyde?
Magic Words, Buy-offs and Hooks – Manipulative tools the abuser uses to appease you when he has crossed the line.
The abuser's real objective: not relationship, but control.
The truth may initially upset you, but it will also provide you with the knowledge you will need to recognize abuse when it happens and develop the convictions, strength and strategies you will need to stand up for yourself, reclaim your value and force change.
Learn from the observations and experience of a woman who has been there:
I didn't realize what we were living with. I thought it was my fault – that I was a failure as a wife.  
My husband's behaviors became increasingly unpredictable and frightening. Although my children and I finally escaped and survived (and are quite happy now), it pains me to realize what we endured and what they were exposed to. If only I had known then what I know now, I would have acted earlier to end the abuse. 
* Statistically, the overwhelming majority of reported abusers are male; therefore, male nouns and pronouns are used for the sake of simplicity. It is understood that females are similarly capable of abuse, as well. The reader's understanding is appreciated.
There is a light, not only at the end of the tunnel, but in it.