First off, this is Doug, not Cindy. So forgive my un-gentleness.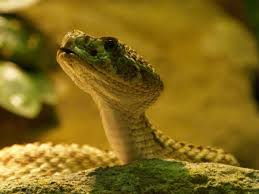 Over at Reformed Baptist Fellowship.org Pastor D. Scott Meadows gives us a glimpse into the world of domination and control by wrongly wielding the scriptures to once again enforce the abusers mindset of total Narcissistic behavior and control over his ever so godly and submissive wife.
Here is a link to the manipulative article he wrote.   A Christian Wife's Marriage Catechism
And here is what I think of it!
What a load of garbage! This is the kind of stuff that enables and empowers abuse in the church. These poor women are given a message, vision, and mission in life that they are worthless and must be submissive to a tyrant.
A catechism is a doctrinal teaching that is supposed to be read and memorized. The fact that this is being presented as a catechism is telling of the author's intent. Submit, submit, submit. I find it odd that women are being told to submit more than men are being told to love.
Please read, "The World Still Needs Kings."
Let me begin by starting at Question #2. His choice of words is telling. The author is basically saying, "You got what you got. Now deal with it. Don't complain, be happy you have a husband at all." That's what I hear.
#4: Remember women to stay in your place.  He has authority over you.
#9: This attitude always makes me laugh. First off, if the husband has total authority over his wife, then why would the women have the need to set an example for her master? That sounds like mutiny or espionage to me. I mean, if I have total authority, then my wife should never seek to influence me.
Point #11 is just sick! Again, women, just keep in your place. Your man is much better than you deserve, the seed of worthlessness being sown and nourished right here, not mention feeding the enabling tendencies.
#12: Again! Oh, how disturbing this piece is! Your worthless wife must submit to your awesome husband and confess and ask for his forgiveness!
Honestly, I can't believe I'm spending time responding. But, I can't let this type of religious garbage to go unchecked.
Wives! Please do not believe this stuff. My wife submits to me because I love and cherish her. I do not lead with an iron fist, but try to be wise and consider her and the children in every decision I make. I consult her often. A foolish husband would not. I accept my position of authority as being ultimately responsible, protective and as a facilitator of growth for the family.
For a peek into the lives of an abuse victim.  Please read "Life In A Toxic Home"
I do not write as elegantly as Cindy, but I just could not let this go.
copyright @2014 Doug Burrell